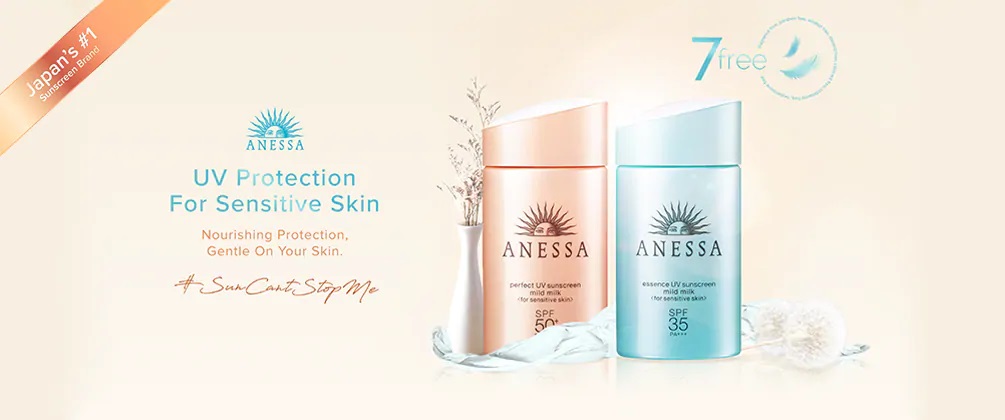 PLAY UP Presenting Anessa
Anessa, the No.1 sunscreen brand in Japan for 19 years, is the crystallisation of 100 years of Shiseido's research and development on UV-ray protection. Anessa sunscreens come in different formats – milk, gel and spray – with different ranges suitable for different skin types.
It's new & improved Triple Defense Technologyhelps to strengthen UV protection when sunscreen comes into contact with sweat, water or HEAT.
More than just UV protection, Anessa allows you to experience Beauty Suncare. Non-sticky and lightweight, Anessa sunscreens contain 50% skincare ingredients, ensuring your skin is moisturised and nourished while getting broad-spectrum UV protection.
Sorry, there is no product in this collection