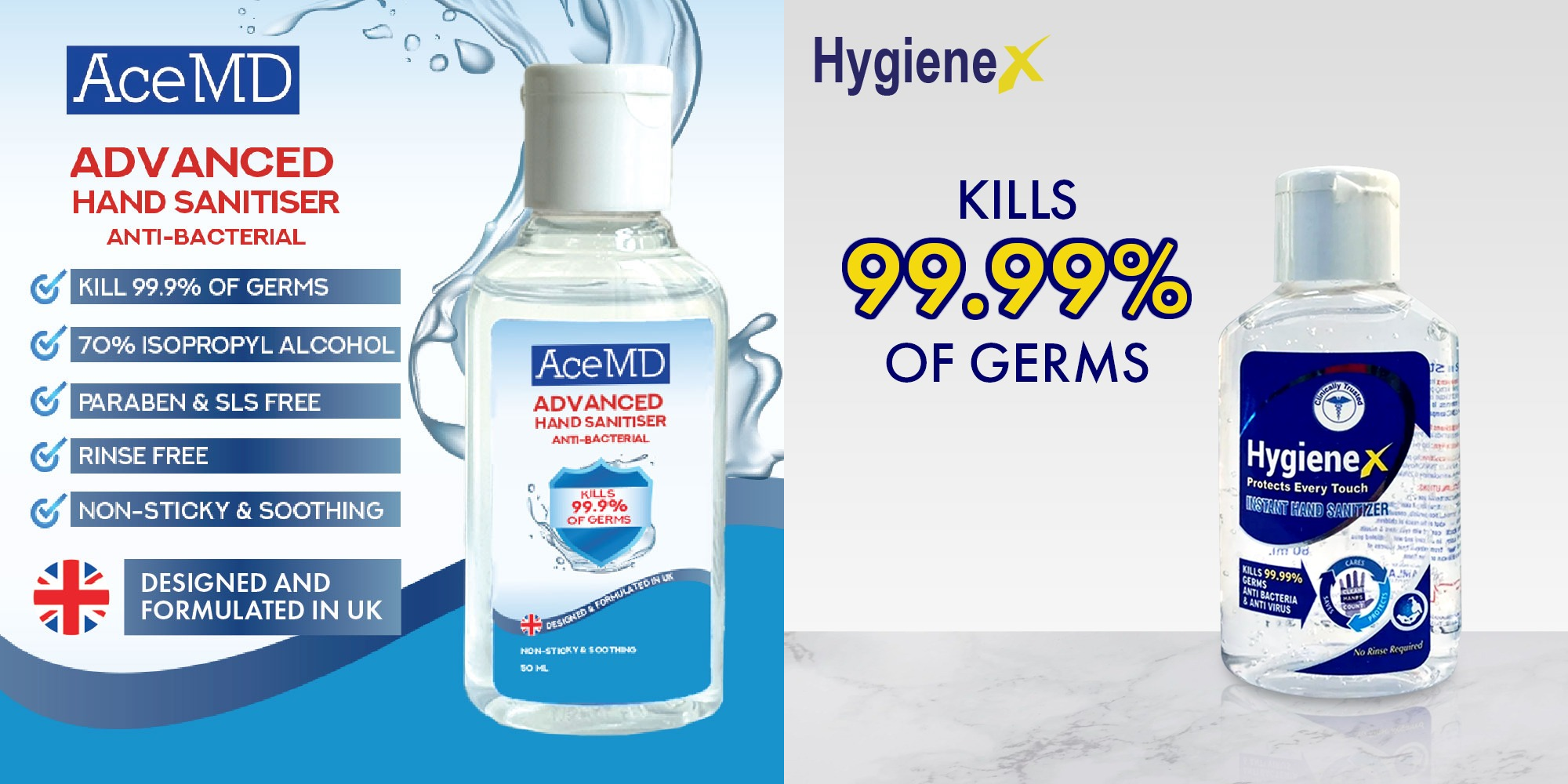 HAND SANITIZERS AND YOU!
During this COVID-19 pandemic, a good personal hygiene is crucial to reduce the chances of being infected or spreading the COVID-19. One of the personal hygiene we take in seriously is washing our hands with soap and water to ensure that no germs spread through us or to the others.
When hand washing with soap and water is not available to us, hand sanitizers come in handy. They are gel contains alcohol in order to kill germs present on skin. The alcohol works instantly and effectively in order to kill bacteria and most viruses.
However, not all hand sanitizers are made equal. An effective hand sanitizer should be alcohol-based with ethyl alcohol or isopropyl alcohol and contains between 60% - 95% alcohol in it. To ensure a hand sanitizer can work to its optimal, we must follow the direction for use as provided by the hand sanitizer.
Here are some recommended products tried and tested by the PLAY UP Squad:
AceMD Advanced Hand Sanitizer Anti-Bacterial (50ml) – RM7.90
Made up of 70% Isopropyl Alcohol, it is rinse-free with safe formulation that effectively kills 99.9% of germs, keeping your hands clean on-the-go. Intricately designed and formulated in UK, it helps you to stay protected everywhere against germs and harmful bacteria with travel friendly packed-sized.
HygieneX Instant Hand Sanitizer (80ml) - RM14.90
It is an antibacterial hand sanitiser that helps to prevent the spread of harmful germs. Protecting you against a range of potentially unsafe micro-organisms with its 68% of Ethanol and kills up to 99.99% of germs. Its scientifically advanced formula is gentle on all skin types. Ideal for use in the workplace, home and on-the-go.
- PLAY UP Squad -